KC Amendment to the Boulder Thesis
---
KC has adopted Brad Feld's Boulder Thesis:
Entrepreneurs as leaders - @BFeld divides a startup community into two groups: Leaders (entrepreneurs) and feeders (everyone else). "The feeders have very important roles," he says. "They become part of the fabric of the startup community. But the feeders can't be leaders. The leaders have to be entrepreneurs."
A long-term view - A successful startup community must be filled with people who are making a long-term commitment of 20-plus years and are able to weather the successes and failures of entrepreneurs in the community, Feld says.
A philosophy of inclusiveness - It takes all kinds of people to make a startup community. "If everybody contributes energy into the startup community," Feld says, "it will get bigger and grow faster and be more successful and be more fun."
Events that engage the entire entrepreneurial stack - Feld cites things like TechStars and Startup Weekend, which he notes are more substantive than awards dinners or cocktail parties, as vital to allowing the entire community to help startups.
KC Amendment - New entrants are quickly introduced to local resources that will help ensure their success - In KC, we are recognizing the power of our social and political networks in connecting startups to information and resources they need to ensure their success.  We have a strong feeder community of entrepreneurial support organizations ready and willing to provide support and assistance. In KC, we are developing a powerful network of super connectors working to accelerate business relationships and public private partnerships.  In KC, there are only 2 degrees of separation from anyone you meet to the person or organization or company that is going to take you to the next level of success.
More from @ScottGerber on becoming a super connector - Your 5 Step Guide to Becoming a Master Networker
30 attendees at "KC Amendment to the Boulder Thesis" conversation at City CampKC 2014.
---
Rick Usher @RuKCMO · June 12, 2014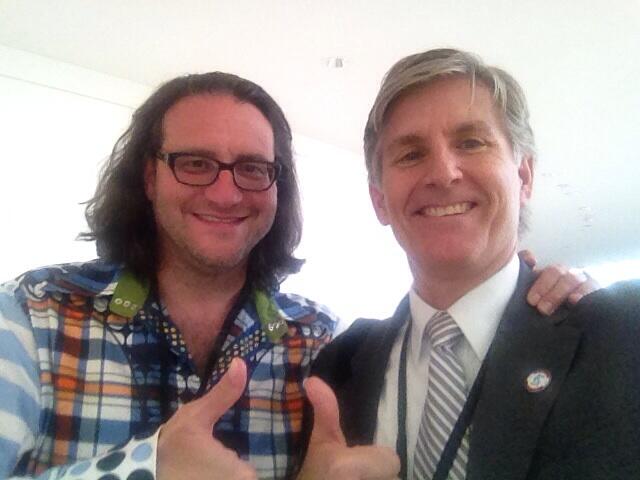 #KC amendment to the #BoulderThesis thumbs up from @BFeld #1MC #1WKC #TSDemoDay @KCBizCare @KCSV pic.twitter.com/G2CilSMens
KCI Airport practices the KC Amendment